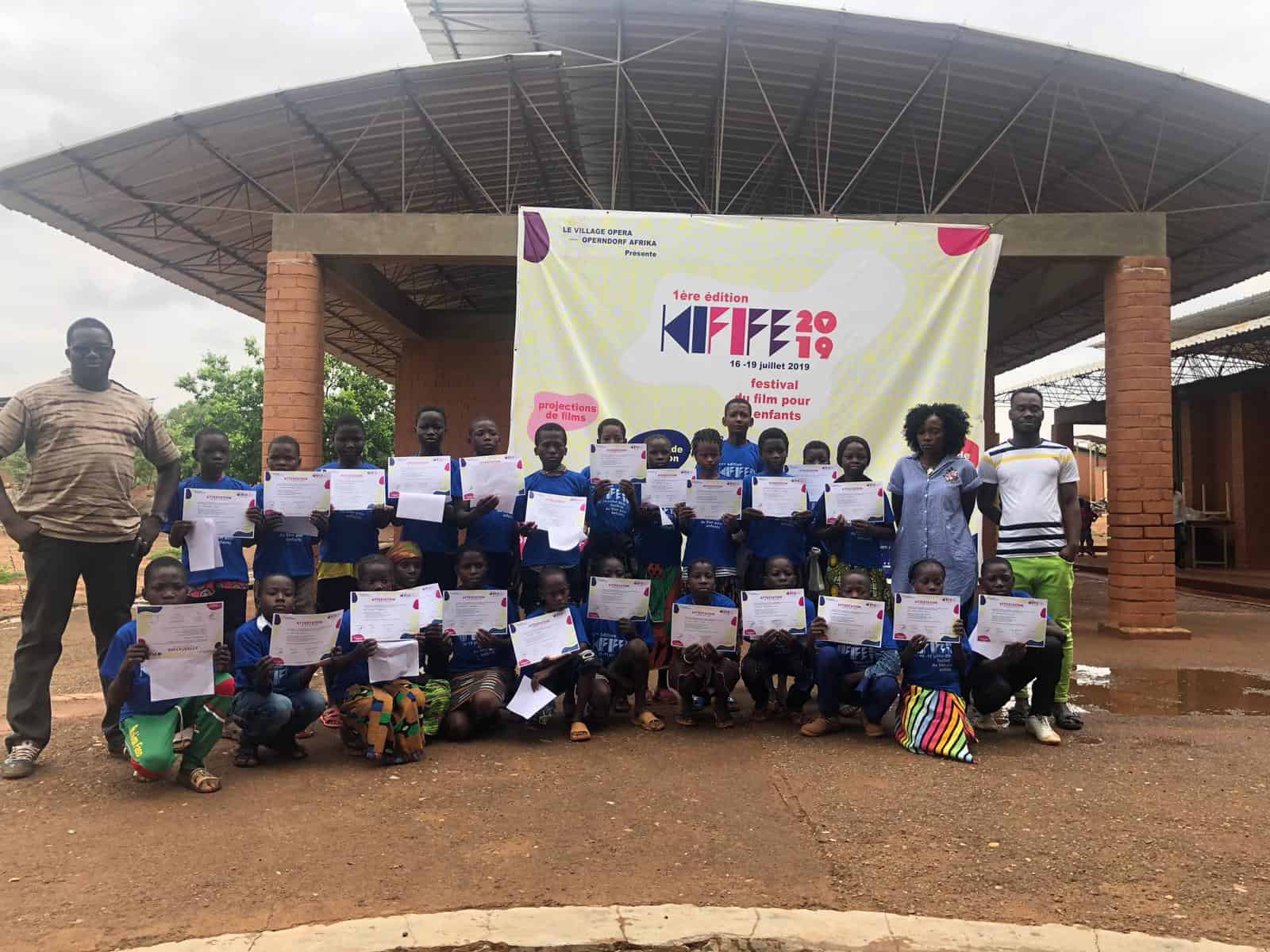 Workshops: Storytelling, Roleplay, Animation
In three workshops, African filmmakers from Burkina, Rwanda and Côte d'Ivoire bring children to different topics.
The animated film workshop aims to help the participating children learn how to draw pictures, which are then transferred to a computer. The necessary technology provides the opera village. Together, the group devises a story and will be guided by the workshop implementation of workshop leader Serge Gnakabi (Ivory Coast).
Michel K. Zongo, filmmaker from Burkina Faso, offers a workshop on storytelling. The question is how to implement his own ideas and imagined stories cinematically.
Clémentine Dusabejambo (Rwanda) teaches in the workshop "Role Playing" techniques how ideas can be brought together with people.