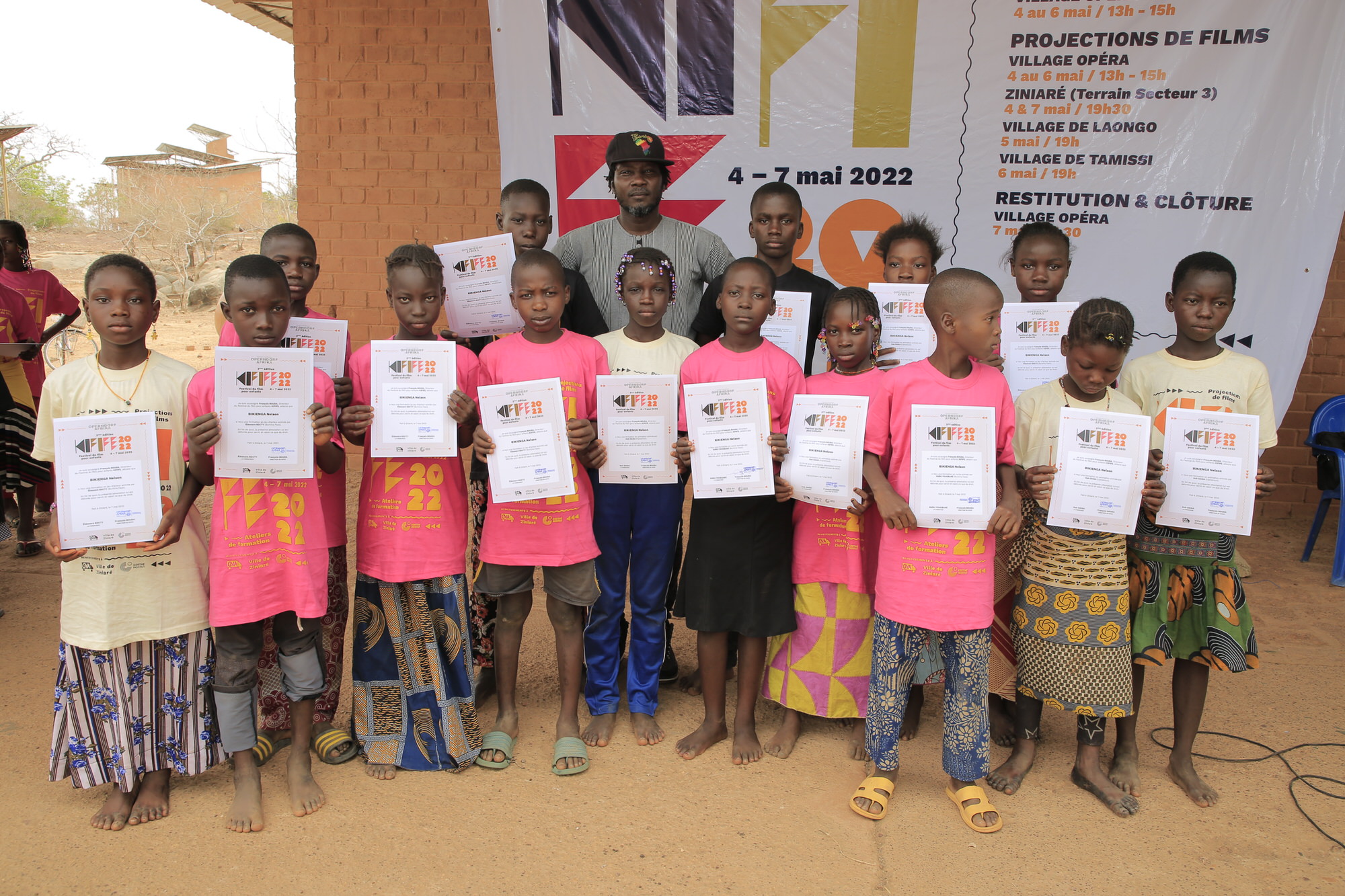 KIFIFE 2022 is over!
KIFIFE 2022 is over! With inspiring presentations of the workshop participants in animation, screenwriting and acting, we have concluded the third edition of KIFIFE, the children's film festival at the Opera Village Africa / Village Opéra! The last screening of the festival took place under the starry sky of Ziniaré. The atmosphere was magical and the film "WENDEMI, L'ENFANT DU BON DIEU" by Saint-Pierre Yaméogo was the perfect ending to a wonderful festival.
We would like to thank all the participants, the workshop leaders Doh Daiga, Sidiki Yougbaré, Éléonore Kocty as well as the mobile cinema team of CNA!
See you next year!